Children's Dentistry in Richmond Hill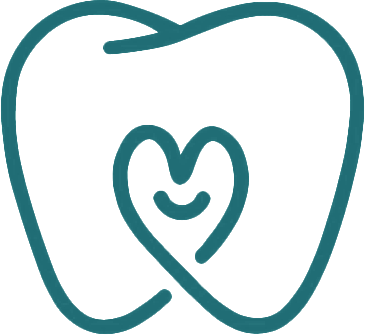 Children's Dentistry in Richmond Hill
Experienced & dedicated pediatric dentist in Richmond Hill
Providing a stress-free & a child-centric Environment
Conveniently-Located Dental Clinic
Comprehensive services for children's dentistry in Richmond Hill
Quality, Affordable Children's Dentistry in Richmond Hill
Richmond Hill Smile Centre is where little smiles start to shine. Here, we proudly work with professional Richmond Hill children dentists specialized in expert restorative, aesthetic, and preventative dentistry for your lovely kiddos at a fraction of the price. A free consultation is available for those who need more information in this regard.
Finding a Top-Rated Children Dentist in Richmond Hill
Look no further than Richmond Hill Smile Centre if you need the help of a highly-skilled pediatric dentist in Richmond Hill to improve your children's oral health. Here, we make every effort to ensure your cute kids enjoy their pleasant pediatric dental appointments. Contact us now and book your appointment to receive trusted pediatric dental care in Richmond Hill & the neighborhood.
How Does a Pediatric Dentist Preserve Young Patients' Oral Health?
A children's dentist specializes in providing comprehensive dental care accurately tailored to the unique needs of young patients. They are trained to create a comfortable and welcoming environment for young patients, helping them feel at ease during dental visits. The main goal is to make dental visits a positive and enjoyable experience, promoting good oral health habits from a young age.
Our clinic is also well-reputed to provide a wide range cosmetic dental treatments, including teeth whitening, porcelain veneers, dental crowns, dental implants and Invisalign for those who need help to transform their smiles.
Common Services Offered by Highly-Trained Children Dentists
Children's dentistry encompasses a wide range of services, including regular dental check-ups, preventive care, and treatment for common childhood dental issues such as cavities, tooth decay, and gum disease. Regular dental visits allow the dentist to monitor the child's oral development, detect potential issues early on, and provide appropriate treatment.
Children's dentistry in Richmond Hill, also known as pediatric dentistry, focuses on children's oral health and dental care from infancy through adolescence. Contact us today to schedule an appointment and give your child the best start for a lifetime of healthy smiles.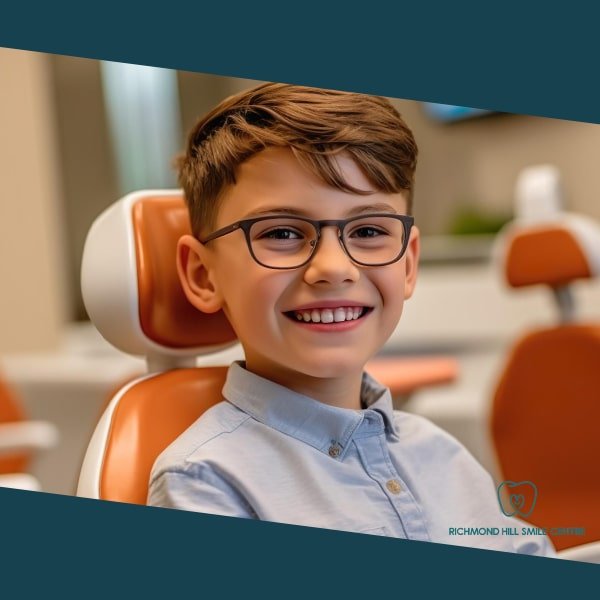 FAQs Provided by Our Knowledgeable Children Dentist
Those wise parents who take their children to pediatric dental offices prefer to ask several questions to ensure they are in the right places. That's why we have listed the most common questions they frequently ask during initial pediatric dental visits.
What Is the Importance of Visiting Children's Dentists?
Generally, young patients will take numerous advantages from pediatric dental visits. Some of these benefits are listed below:
A children's dentist offers preventative procedures like fluoride therapy to strengthen young patients' teeth
Your lovely children stay away from dental emergency issues
Young patients can easily overcome the fear of dental clinics
Orthodontic issues are prevented
Richmond Hill Smile Centre is dedicated to providing exceptional pediatric dental care in a friendly and nurturing environment. Get in touch with our team and book your appointment right away. We are among the best dental care providers for children in Richmond Hill.
When Is the Best Time to Visit a Children's Dentist?
Since our kids are more prone to experience dental decay, they should visit a pediatric dentist as soon as they get their first baby tooth. Pediatric dental sessions from early ages help your children smile throughout their lives. As a result, you should take pediatric dental care seriously to guarantee your kid's oral health, At Richmond Hill Smile Centre, we look forward to visiting your children before their first birthday to provide them with top-of-the-line pediatric dental care in Richmond Hill.