Emergency Dentist in Richmond Hill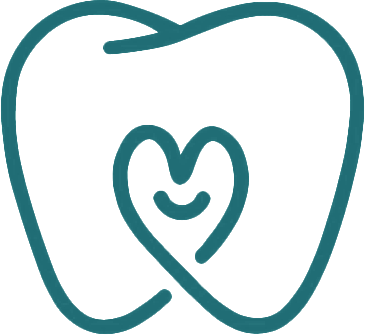 Emergency Dental Clinic in Richmond Hill
Highly-skilled emergency dentist in Richmond Hill
Free consultation & same-day appointments
Top-quality emergency dental care provided by dedicated dental Staff
Well-equipped & Conveniently located emergency dental clinic
Comprehensive Emergency Dental Care in Richmond Hill
If you are suffering from sharp & persistent toothaches and need urgent dental care, Richmond Hill Smile Centre is where you should stop. Here, a group of highly-skilled urgent care providers is always ready to provide you with early diagnosis and top-quality treatments in Richmond Hill. Don't hesitate to contact us anytime an urgent dental issue suddenly occurs.
Top-Rated Emergency Dentist in Richmond Hill
Richmond Hill Smile Centre is proud to work with knowledgeable & sophisticated emergency dentists in Richmond Hill who utilize state-of-the-art tools and innovative methods to deal with your conditions straightforwardly. Treating urgent dental problems should be prioritized; otherwise, serious consequences may be experienced that require more extensive and costly treatment in the future. Call us right now.
The Most Common Types of Emergency Dental Conditions 
Emergency dental care effectively treats dental issues requiring immediate attention to alleviate pain, prevent further damage to teeth, gums, or surrounding tissues, and save or restore teeth that have been injured or knocked out.
Accidents, trauma, or sudden onset of severe pain or swelling can cause dental emergencies. In the event of a dental emergency, you should first contact an emergency dental office and seek urgent dental care.
Examples of dental emergencies that may require urgent care include:
Severe toothache
Broken, chipped, or fractured teeth
Knocked-out or dislodged teeth
Abscesses or infections in the mouth
Loose or broken dental restorations, such as crowns or bridges
If you experience a dental emergency, seeking prompt dental care in Richmond Hill is important. We will try every effort to improve your oral health, reduce pain, and save your natural tooth for a lifetime.
FAQs  Provided by Our Experienced Emergency Dentist

You will take many advantages from the FAQ parts provided below if you have severe toothaches and need Richmond Hill emergency dental care. Contact us immediately if your questions aren't covered below.
What Are Various Services Considered as Emergency Dental Care?
When seeking emergency dental care in Richmond Hill, it's important to describe your symptoms or issue as clearly as possible to help the dental professional provide the appropriate treatment. Depending on the nature and severity of the problem, emergency dental care may include procedures such as:
Pain relief medications
Antibiotics to treat infections
Dental fillings or crowns to repair damaged or broken teeth
Root canal therapy to save damaged teeth
Extraction of damaged or infected teeth
Re-implantation of knocked-out teeth
Repair or replacement of broken or damaged dental restorations
Our reliable dental clinic in Richmond Hill proudly offers other beneficial services, including dental crowns, dental implants, and dental bonding to help you achieve an eye-catching smile. Your dream smile is a phone call away.
Get in touch with our team and book your appointment right today. same-day appointments are available. We welcome walk-in patients in the event of a dental emergency.
What Are the Clear Signs of Dental Emergencies?
As our Richmond Hill emergency dentist explains, unbearable dental pain accompanied by swollen gums is considered the most common symptom of urgent dental problems. Besides, gum bleeding is another obvious sign that indicates you need urgent dental care.
Come to visit us at Richmond Hill Smile Centre whenever you notice mentioned symptoms. We will try our best to preserve your oral health and eliminate the risk of further complications.
Our team is always ready to restore your oral health in a flash. Contact us today and book your appointment with our emergency dentist in Richmond Hill.