Root Canal Therapy in Richmond Hill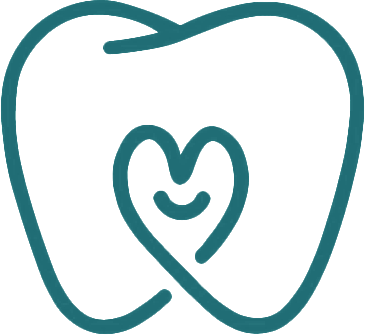 Root Canal Therapy in Richmond Hill
At Richmond Hill Smile Centre, your severely decayed & infected teeth are preserved through pain-free root canal therapy in Richmond Hill.
Expert Root Canal Therapy in Richmond Hill
Richmond Hill Smile Centre can be the right destination for those who wonder how to save their infected teeth. Our highly-dedicated dental professionals utilize top-of-the-line dentistry tools with the latest technology to save your infected teeth through world-class root canal therapy in Richmond Hill. Contact us whenever you need our help.
In need of Root Canal Therapy Services in Richmond Hill
Our root canal therapy in Richmond Hill, also known as endodontic treatment, is a dental method performed to treat diseased or damaged teeth. As you enter Richmond Hill Smile Centre, an initial oral examination is provided to diagnose and treat the main source of your condition through top-notch root canal therapy in Richmond Hill. A free consultation is available for those who need more information in this regard.
Obvious Symptoms of Root Canal Problems
The following symptoms may indicate a root canal problem:
Severe toothache, especially when biting or chewing.
Sensitivity to hot or cold temperatures.
Swollen gums near the affected tooth.
Discoloration of the tooth.
Prolonged sensitivity to sweets.
If you experience these symptoms, you should immediately contact us and book your Richmond Hill root canal therapy appointment. Besides, our clinic is well-reputed to provide a comprehensive range of cosmetic dental treatments to enhance your smile.
Contact us now if you need teeth whitening, porcelain veneers, dental implants or dental bridges to achieve the smile of your dream.
FAQs Provided by our Highly-skilled Endodontist
In the following part, we provide a list of the most common questions our patients frequently ask before their endodontic treatment begins to make you well-informed about the necessity of this exceptional restorative dental method:
When is Root Canal Therapy Necessary?
Root canal therapy is necessary when the tooth's pulp becomes infector inflamed due to the following reasons:
Tooth decay: When the tooth's enamel and dentin layers are damaged due to bacterial plaque and acids, it can lead to a cavity. If left untreated, the cavity can progress to the pulp and cause an infection.
Large fillings: Large or repeated fillings can weaken the tooth's structure and increase the risk of pulp damage.
At Richmond Hill Smile Centre, we are always ready effectively manage your condition, alleviate your pain and save your natural teeth through successful and painless root canal therapy in Richmond Hill.
What is the Full Procedure for Root Canal Therapy?
Root canal therapy is typically provided in one or two visits to the dentist, depending on the case's complexity. The procedure involves the following steps:
Anesthesia: The dentist will use a local anesthetic to numb the area around the affected tooth.
Accessing the pulp: The dentist will make a tiny hole in the top of the damaged tooth to access the pulp.
Removing the pulp: The dentist will carefully remove the injured pulp from the root canal using small instruments.
Cleaning and shaping the root canal: The dentist will use special instruments to prepare the root canal for filling.
Filling the root canal: The dentist will fill the root canal with a strong material called gutta-percha.
Restoring the tooth: The dentist may place a tooth filling or a protective dental crown over the tooth to restore its function and appearance.
After the procedure, you may experience mild discomfort and sensitivity for a few days, which can be managed with over-the-counter pain relievers.
Contact us immediately and let us preserve your natural teeth for a lifetime through Richmond Hill's root canal therapy. We will restore your oral health in no time.