Porcelain Veneers in Richmond Hill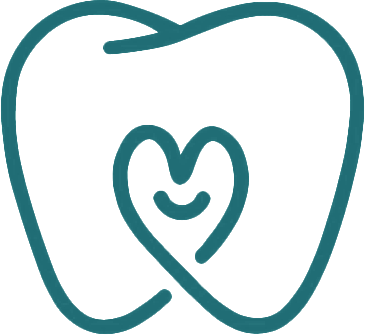 Porcelain Veneers in Richmond Hill
Give your self-confidence a real boost with Richmond Hill's porcelain veneers.
Quality Porcelain Dental Veneers in Richmond Hill
Look no further than Richmond Hill Smile Centre to have a movie-star smile.
Here, we proudly work with a top-rated cosmetic dentist who can professionally transform your smile through cutting-edge porcelain dental veneers in Richmond Hill at a fraction of the price.
Contact us immediately and achieve what you absolutely deserve.
In Need of World-Class Porcelain Veneer in Richmond Hill
Richmond Hill Smile Centre is where you should start if you are looking for a modern and reliable dental clinic that offers top-quality porcelain veneers in Richmond Hill.
We take pride in providing a full range of cosmetic dental treatments, including teeth whitening, dental bonding, dental crowns and Invisalign for Richmond Hill residents and the neighborhood.
Don't hesitate to contact Richmond Hill Smile Centre and book your appointment.
Worthy Benefits Brought by Porcelain Veneers
Porcelain dental veneers are one of the highly-requested cosmetic dental options because this exceptional procedure can provide numerous benefits such as:
Porcelain Veneer Properly Cover Dental Flaws
Don't hold back your wide smile due to dental imperfections, including dental chips, and cracks, fractures.
Porcelain veneers can provide appropriate coverage to conceal all mentioned issues.
Porcelain Dental Veneers Provide Long-Lasting Outcomes
According to our Richmond Hill cosmetic dental practitioner, if you're looking for a durable smile design that enhances the appearance of your teeth, porcelain veneers may be a suitable option to consider.
Solving Minor Orthodontic Matters
Misaligned teeth are another common issue that doesn't allow you to design your face with a big toothy smile.
Porcelain veneer can effectively fix minor orthodontic problems and eliminate the need for dental braces & Invisalign.
You should always consult a professional about choosing the right treatment that properly fits your needs and desires.
Visiting us at Richmond Hill Smile Centre to get porcelain dental veneers in Richmond Hill equals achieving a picture-perfect smile in the blink of an eye.
Get in touch with our team right away for your appointment.
FAQs Provided by Our Dental Veneer Specialist
Although porcelain veneers are safe and effective, many people visit us with many questions.
With the help of a top-rated porcelain veneer expert in Richmond Hill, we provide brief answers to the most common question about dental veneers to make you well-informed about this treatment.
What Is Involved in Getting Porcelain Veneers?
Consultation: The most fundamental step is consulting with a knowledgeable and sophisticated cosmetic dentist to ensure porcelain veneers are the rightest solution to meet your dental needs.
If you let your dentists know about your goals and concerns, they will provide a perfect treatment plan to enhance your smile. 
Taking X-rays: an impression of your teeth or X-rays are needed to create custom-made dental veneers that properly fit your teeth. 
Preparing Your Natural Teeth: before installing porcelain veneers, a small amount of your enamels should be removed to make room for veneers.
As a result, you will achieve more natural-looking outcomes.
Installing Process: As our Richmond Hill dental veneer expert points out, people should schedule a time to make their second appointment once porcelain veneers are prepared. 
At Richmond Hill Smile Centre, we strive to use innovative methods and strategies to provide you with best-in-class porcelain veneers in Richmond Hill. 
Is Getting Porcelain Veneers Painful?
Absolutely no. Your cosmetic dentists will numb your gum with anesthesia materials before grinding your enamel to make extra spaces for veneers.
Therefore, you won't experience any pain or discomfort.  
Our highly-experienced dental veneer specialists in Richmond Hill will try their best to make you feel comfortable during your treatments and eliminate the risk of dental emergencies.