Tooth Extraction in Richmond Hill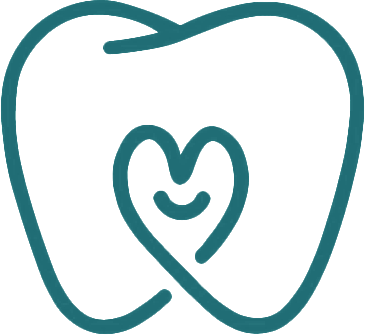 Tooth Extraction in Richmond Hill
At Richmond Hill Smile Centre, we strive to save your natural teeth, but in some severe cases, Richmond Hill tooth extraction can be the only effective option to preserve your oral health.
Pain-Free Tooth Extraction in Richmond Hill
Richmond Hill Smile Centre is where you can visit a highly-skilled dentist qualified to provide expert tooth extraction in Richmond Hill. Here, we take pride in working with professional dentists who can save your natural teeth as their main priority, but sometimes Richmond Hill tooth extraction is inevitable. Call us at +1 905-918-9838 and book your appointment right now.
Well-equipped Tooth Extraction Specialist in Richmond Hill 
Richmond Hill Smile Center can be a correct destination for you if you are recently recommended to get your severely damaged teeth extracted. Our clinic proudly works with a knowledgeable and sophisticated dentist who utilizes top-of-the-line dentistry tools to preserve your oral health through tooth extraction services in Richmond Hill. We offer other restorative methods like dental fillings and root canal therapy here. Don't hesitate to contact Richmond Hill Smile Centre any time you need our help.
The Importance of Tooth Extraction Services
Tooth extraction is among the most common dental services that play a crucial role in your oral health. Tooth removal or tooth extraction seems to be intimidating, but it is most of the time beneficial for your oral health. Besides, surgical tooth extractions help you remove impacted teeth that have stuck in your gum tissue.
Below just a few benefits of tooth extraction are listed to help you enjoy following this exceptional procedure:
Relieving your Unbearable Dental Pain
Typically, severely decayed or infected teeth cause much pain and discomfort. In such cases, tooth extraction can provide immediate relief from extensive toothaches. Your dentist will definitely try his best to save your natural tooth, but tooth extraction is sometimes inevitable.
Eliminating the Risk of Future Problems
Delaying to remove severely damaged teeth can lead to urgent dental issues that put your oral health at severe risk.
Removing the Main Source of Infection
As we all know, the infection can gradually spread to adjacent teeth or even the whole body if left untreated. As our Richmond Hill tooth extraction specialist usually states, tooth extraction is a confident way to stop the growth of infection.
FAQ about Tooth Removal Treatment Provided by Our Skilled Dentists
You will take a lot of advantages from the FAQ parts provided below if you are still unsure whether tooth extraction is the best possible solution to preserve your oral health:
Does a Tooth Extraction Hurt?
Since you will receive plenty of local anesthesia during tooth extraction treatment, you won't experience any pain or irritation. It should be noted you are likely to experience minor discomfort once local anesthesia wears off.
Our Richmond Hill experienced dentist will provide you with over-the-counter pain relievers after the completion of tooth extraction in Richmond Hill to help you manage your condition after your treatment. here, we provide top-quality dental implant or partial dentures to fill the gaps caused by missing teeth.
How Long Does Recovery Time Take?
Generally, you can get back to your daily routine within a few days. Swelling, bruising, and minor bleeding are expected during the first few days after tooth extraction. By following aftercare instructions provided by Richmond Hill tooth extraction specialist, you can take a great step to have a shorter recovery time and prevent infection.
Keep in touch with our dedicated team at Richmond Hill Smile Centre and let them make sure you won't face any problem after tooth extraction. We have dental professionals who can extract your teeth through a simple or surgical procedure.